Keep your garage door working well by having us complete your needed garage door frame repair.
When you think of your garage door, you probably think of the actual door. But, for the door to work properly, there are many other elements that must be in good working order. There is the garage door opener, the track, and all the parts that connect the door to the track and the opener. Another important element of the whole system is your garage door frame, which attaches the track to the structure of your home. All these parts are essential to having a properly working and reliable garage door that opens and closes regularly.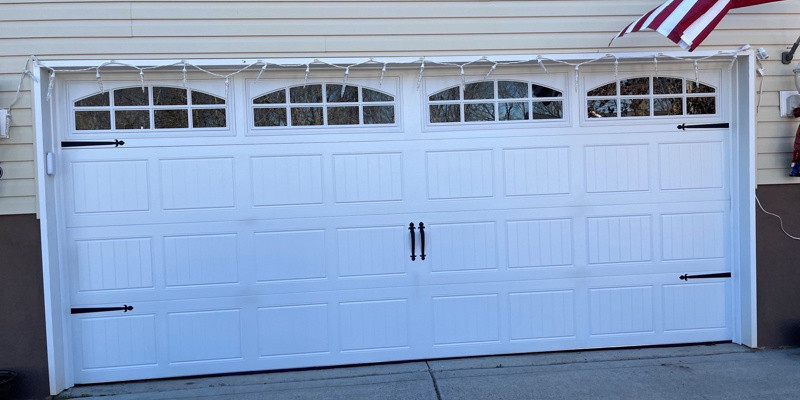 At Race City Garage Door, we perform all sorts of garage door repairs, including garage door frame repair. An improperly fitted or worn-out garage door frame can cause the whole system to become misaligned and keep it from working its best. Over time, small problems with your garage door can lead to much larger problems or even cause the lifespan of your garage door and your garage door opener to be much shorter than you would expect.
If you suspect that you may need garage door frame repair or any other garage door services, don't hesitate to give us a call. We will come out to your home in Mooresville, North Carolina and thoroughly inspect your garage door. We offer free consultations, and if you authorize us to complete the needed repair, we can often complete the repair as part of the same visit. Beyond garage door frame repair and other repairs, we also install new garage doors and replace garage doors. Call now to schedule an appointment.
---
At Race City Garage Door, we offer garage door frame repair for customers in Mooresville, Kannapolis, Sherrills Ford, Terrell, Statesville, Concord, Huntersville, Cornelius, Davidson, and Lake Norman, North Carolina.